Kim Sego Tully, LCSW
Licensed Clinical Social Worker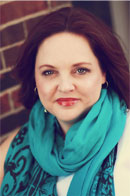 My Background:
I have lived and worked in this community for the majority of my life, and my roots here are strong. I raised my family here in Elizabethtown and grew up in Glendale, where I worked in my family's restaurant throughout high school and college. In the early 1980s, while deciding on a career path, I was introduced to a skill called "Focusing," discovered by Eugene Gendlin, of the University of Chicago. I discovered how sensing into the body (rather than intellectualizing a situation) can produce fresh new awareness and unexpected solutions. Focusing led to Mindfulness- Based meditation, both techniques that value the emotional wisdom of the body, and focus on the present moment. It was through this that I discovered a mission to serve others through social work and mental health counseling. I went on to earn my B.A. in Psychology and Master of Science in Social Work from the University of Louisville in 1995.
My Clinical Social Work experience began at Lifespring, the psychiatric unit at Hardin Memorial Hospital. I have been providing outpatient psychotherapy services for almost ten years to individuals, families and groups within the community. In 2012, I began my private practice, focusing on the areas in which I possess the greatest intuition and have noted the most success.
My Methods and Areas of Expertise:
Mindfulness techniques began as training in the "Relaxation Response" in Behavior Therapy. As research progresses, these exercises are being integrated into Cognitive Behavioral Therapy, Dialectical Behavior Therapy, Acceptance and Commitment Therapy and other interventions. I have benefitted from my personal mindfulness meditation practice for years, and have received extensive training in using these techniques with others. I have seen great benefit in utilizing Mindfulness techniques to treat anxiety disorders and panic attacks. I've worked with countless individuals in both individual and group settings, helping them to develop the mindful awareness skills that can reduce their stress, and significantly improve their quality of life.
Mindfulness-based interventions are effective in managing chronic pain, and mood issues as well as anxiety disorders. By learning how to ground yourself in the present, you can not only put a stop to upsetting thoughts, but also learn how to truly enjoy the sacredness of each moment.
I utilize the "Focusing" techniques to assist clients in gaining a deeper understanding of their needs and desires. In doing so, they are able to go beyond "pros and cons" thinking, and utilize their deepest intuition and knowledge to make the decisions that are best for their lives.
Sometimes, during a crisis or life-altering event, we need someone to help us find our way back to some sense of normalcy. Or perhaps you are experiencing a crisis of faith or worldview. I provide support and guidance to clients working through painful experiences of grief and other events that raise difficult spiritual and existential questions.
My Services:
Psychotherapy and Counseling:

In addition to psychotherapy to treat Anxiety and Mood Disorders, I provide short-term counseling for individuals having difficulty adjusting to particular circumstances or life stressors. I accept Medicare, and most major insurance for psychotherapy and counseling services. To schedule your first appointment, call 270-307-3672 and leave your contact information and a good time to call you back, or you can send me an email.

Consultations:

A part of my business consists of brief consultations (usually no more than 1-3 sessions) for highly focused problem-solving or coping skills training. Since these consultations are not "illness-based," they are not a covered service by insurance. Individual Consultations can be helpful when considering a life or career change, a minor family or associate issue, or dealing with holiday, financial, work or end of semester stress. Mindfulness-Based techniques are highly effective in managing stress by training the mind to bring attention to the present moment and calm unproductive thoughts about the past and future.

Teletherapy:

For a growing number of people, video counseling or "teletherapy" has become a viable option when, for one reason or another, they are unable to make in-person therapy appointments. I am now providing teletherapy services, and would be happy to discuss if this may be an option for you.
The story behind my peacock feather:
The Tibetan Buddhists use the story of the peacock as an analogy for transmuting suffering into growth and beauty. The peacock lives in the forest and eats many poisonous plants and berries that other animals cannot. The poison consumed is transformed into the beautiful, vibrant colors in the peacock feathers. It is normal to come to therapy wanting to rid ourselves of pain and suffering. But if we can learn to honor and open to the experiences life presents, we can arrive at a deeper and richer understanding and love for ourselves, for others, and for life.